First UMC Men's Softball Team
There will be no softball league in 2019. Check back next Summer!
2016 Youth movement on softball team
NEW MANAGER – ROB SANDGREN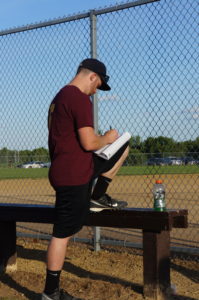 Several "old guys" announced retirement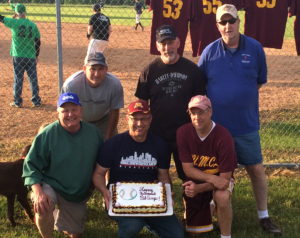 Outcome unchanged: Hardware to FUMC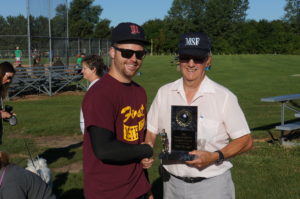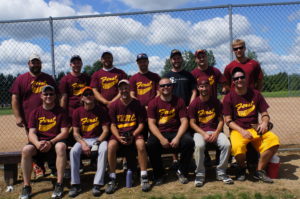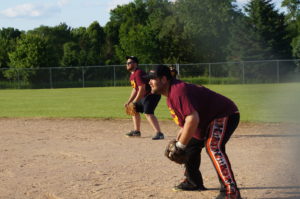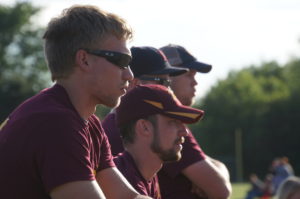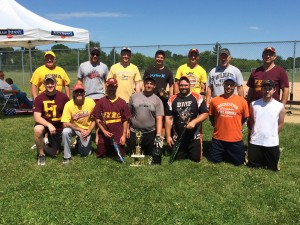 2015, another winning season – two trophies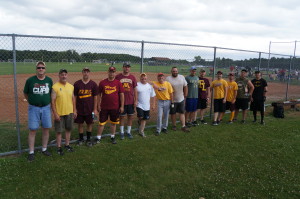 Old guys rule in 2015
(l-r oldest to youngest)
2014, a double championship year!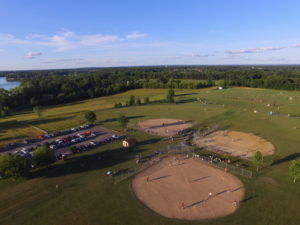 Fans and interested parties.
Do you want updated information on the team, schedule, last minute changes etc?
Add your email address to the list by sending it to the church office or give it to Rob Sandgren and you will be in the loop.
Games are at Ki Chi Saga fields on Glader blvd in Lindstrom
We play in the Chisago Lakes church league which was founded by our church in the early 1990s. We have fielded a team nearly every year and finished with a trophy more than a few times.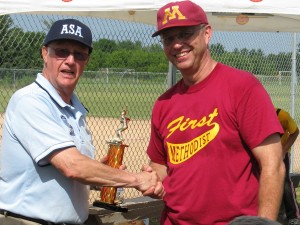 2011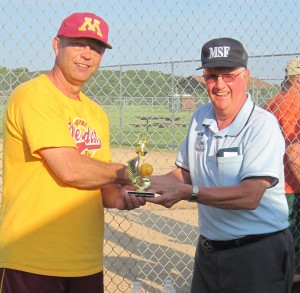 2012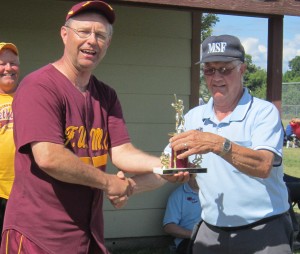 2013
Besides fun competition, the real enjoyment comes from the fellowship of guys identifying with the church and the support of many fans that come to watch.