Ministry of Generosity & Care
"Truly I tell you, just as you did it to one of the least of these who are members of my family, you did it to me." –Matthew 25:40
Our ministries of generosity and care at First UMC are varied and far-reaching. We take seriously the need to love God and neighbor while working to heal our broken world.Here are a few of the ways we have served God and neighbor in recent years. Additionally,
here is a full schedule
of our Missions of the Month at First UMC.
Operation Christmas Child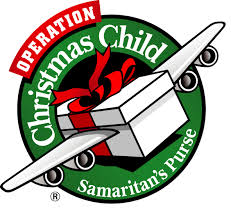 For many years our church has participated in this Christmas project for kids who would not normally receive Christmas gifts. Shoe boxes are gift-wrapped and filled with toys, school supplies, personal hygiene items, and letters. They are packed up and sent to kids all over the world. Jesse Figueroa is in charge of collecting and packing boxes here at FUMC. Kari Caldwell cooridinates our church's role as a Distribution Center. Individuals and churches in the area will bring their packed boxes here. This year we sent hundreds of boxes to the Distribution Center from the Chisago Lakes area. Thank you for your donations.
Nomads – Mission Volunteers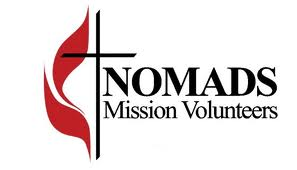 Nomads On a Mission Active in Divine Service– NOMADS is a mission outr
each ministry of the United Methodist Church. First UMC members, Irv and Do
rothy Lecy, hav
e traveled in their RV since 2002 serving on over 50 three-week NOMAD projects. They demonstrate God's love thr
ough their work and
by listening to the pe
ple with whom they work. They do new construction, remodeling, and repairs for churches, children's homes, camps, colleges, outreach missions and disaster
recovery.
NOMADS Mission Statement: Rebuilding lives, homes, and facilities with God's love and our hands.
A Brush With Kindness
In 2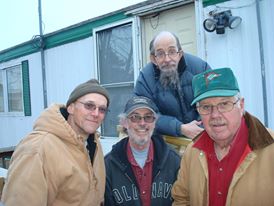 013, FUMC started a local branch of A Brush With Kindness, an offshoot of Habitat for Humanity. They completed a week-long community "Mission Trip," right here in our area. Volunteers from area churches worked on seven different projects during the week of Sept. 14-21.
They are currently planning for their next local "mission week," which will take place June 14-21. Many volunteers will be needed. Some jobs include: project managers, skilled laborers, workers willing to learn, lunch providers, etc.
For information about volunteering, see Boni Stockel or
visit their website
to apply to have work done on your home.
Youth With A Mission (YWAM)
Erik, Ele, and their family live in a rural village in Africa where they pray and work towards the Kingdom of God being established. Besides learning language and culture, building relationships, and trying to show love to those around them, they work in the areas of health, erosion control and agroforestry.
Erik's Blog